2023 Demo Days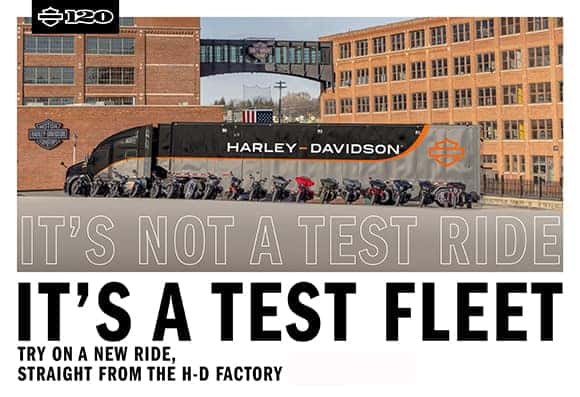 The Harley-Davidson® demo truck is rolling into town with 2023 motorcycles straight from the factory and all ready for you to put to the test.
Come celebrate 120 years of Harley-Davidson.
Don't miss the action with free test rides all weekend, including your chance to find your freedom on the Harley-Davidson® motorcycle of your choice.